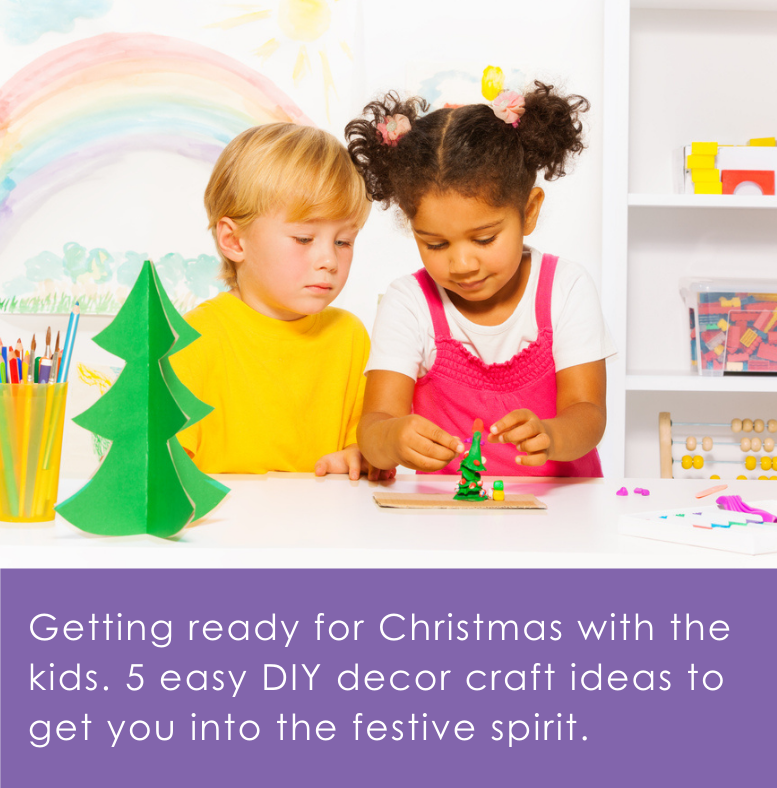 Being able to spend valuable time with the kids is one commodity we all wish we had more of, especially around Christmas. Sadly, sometimes finding fun, affordable and easy activities can be a challenge! So we've taken the hard work out by putting together a list of projects you can work on with the little ones over the festive period, all using things you can find around the house and complete in a few simple steps.
This year has been very different for us all and it's also had us reminiscing about Christmas' past.  So for a bonus tip we're asking you to take yourselves back to the days of sitting under the duvet cover, leafing through the Argos catalogue to get that precious Christmas list ready in time for Santa, circling your biggest dreams as you go. Those were the days eh?
Well you'll be pleased to know that the newly revamped 'Book of Dreams' from Argos is available to pick up from your closest store or you can view and print off some of their suggestions online here. Why not share some of those treasurable moments with your own kids, while also making sure that the all-important letter to Santa is sorted using the handy template included in the book (also available online)?
Christmas may be a little different this year, but with lots of love, good food and quality family time, you can still sprinkle a little Christmas magic and make it a holiday to remember.
Please note we've used links to external websites. Although we make every effort to ensure these links are accurate, up to date and relevant, Fair for You Enterprise CIC cannot take responsibility for pages maintained by external providers.  Views expressed on external sites we link to are not necessarily those of Fair for You Enterprise CIC. 
If you come across any external links that don't work, we would be grateful if you could report them to the web content team.
DIY Paper Flower Wreath
Spruce up the front door with some festive cheer using a handmade Christmas paper flower wreath. Visit Gathering Beauty's blog for the steps.
Cookie Ornament
Scrumptious cookies combined with a homemade decoration for the tree. What better way to lift your spirits than combining two of the best Christmas classics? Check out the recipe on the Good Housing Keeping website.
Origami Christmas Tree

With just a sheet of paper and a pair of scissors, spruce up your table for Christmas dinner with some fun origami Christmas trees.
View the instructions on the Instructables Craft blog.
Hanging Paper Snowflakes
Spread some winter festive touches around the house with a few simple hanging paper snowflakes.
Check out the steps on The Habitat website.
Paper Gift Wrapping
Add some Christmas sparkle by personalising your wrapping paper for those extra special gifts.
Learn how on RedTedArt.
With activities such as baking Christmas cookies, family fun days watching films cuddled on the sofa, arts and crafts making treasured decorations to put up on the tree and proudly display up around the house, or playing family games in front of the fire; we have a large collection of appliances and furniture to make your house a home and create those lasting memories. Just like all purchases with Fair for You, the cost can be spread with flexible repayment plans tailored to you.
No hidden fees. No deposit. Just quality branded products at great prices, all delivered free across the UK.
After a year of social distancing, Christmas is a time that you can truly value spending together. As the countdown to Christmas is here, making the most of every moment we spend with our loved ones (both in person and on video) this year will definitely be top of the list!
Was this article helpful?