What our customers say about filming the TV Advert with Fair for You:
"The experience filming the Fair for You TV ad was great. I am glad I got the chance to do it, as I have never done anything like that before. The team was great to work with." – Donna, Shipley
"It was my absolute pleasure. The Camera crew was absolutely fab and helped along the way. The products I have brought are all fab,  Fair for You is the best company ever, that good in fact I have 6 items I would highly recommend Fair for you to everyone." – Vicki, Leamington Spa
"Over all I found the guys who came to my house polite and very reassuring. They made me feel at ease with everything. It was a real pleasure having them in our home.
We've recently had a Ashton study bunk delivered and from start to finish the process was easy and straight forward." Sarah, Rushden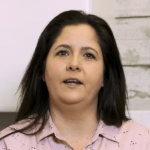 Cookie is a Jack Russell x Pug – JUG! She is 6 years old and is from Manchester. She is very excited to watch herself on the Fair for You TV commercial!
Fair for You TV Ad Version 2