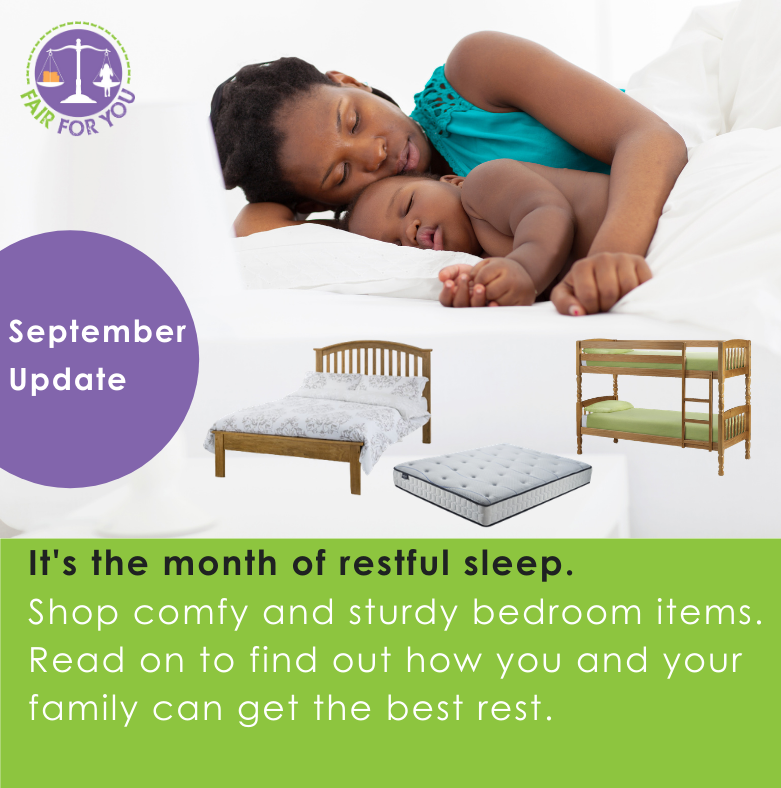 It's the month of restful sleep.
September has been deemed the month of giving your sleep the attention it deserves. To help you learn more about the importance of sleep we've put together a helpful blog post.
And to help you and your family get the best rest you can, we have identified some top picks from our bedroom range to help you invest in your sleep:

Back in stock.

£5 off for you, £5 off for your friend
Spotted a product in this email you know a friend or family member is looking for?
Or know someone who could benefit from a Fair for You loan?
Forward this email over to them and get £5 off your loan* when they make a purchase using your unique link, find yours on your dashboard after logging in:
www.fairforyou.co.uk/dashboard
Best of all they'll get £5 off their loan* too!
*Terms and Conditions do apply, check them out here.

Stay informed about our latest offers. Subscribe below.
Was this article helpful?